For over 60 years, our passion has been to inspire culinary creativity with delicious, scratch-quality potatoes. We use only Certified 100% Idaho® Potatoes, world-renowned for their exceptional flavor and texture. Our farmers take pride in being stewards of the land, employing sustainable practices to ensure quality from field to fork and the preservation of this special resource for generations to come. Our Fresh-Dried™ potatoes are then cooked using our proprietary method that honors the integrity of the potato. This innovative cooking method allows for a final dish that stands up to scratch-made potatoes while saving operators precious time and labor to deliver consistency and convenience with each batch. Operators can trust Idahoan® as their pantry hero, empowering them to bring their culinary vision to life.
In today's foodservice world, we know it can be a struggle to provide guests with better-for-you options – without compromising taste or sacrificing time. Introducing Honest Earth® - a new line of plant-based, clean label speed-scratch sides by Idahoan® Foods.
YOU MIGHT ALSO LIKE
The Idahoan® Secret
Why do our dehydrated potatoes look and taste so fresh-from-the ground?
Because they are.
With only one point of processing from the potato harvest to your kitchen, we deliver nothing but fresh potato flavor and texture—so you can serve the best-tasting, best-performing potatoes on the planet.
Idahoan's one-touch process yields great taste and texture–and more finished product!
IDAHOAN® HASH BROWNS
Delicious, fresh-cut hash browns that always cook to a perfect golden brown. The large, consistent cuts provide outstanding plate coverage—and guests love the from scratch taste and texture.
Idahoan® Fresh Cut Hash Brown Potatoes
Lightly seasoned, fresh-cut shreds that shape easily into patties and cook to a beautiful golden brown, all while maintaining their natural texture.
Gluten free.
IDAHOAN® AU GRATIN POTATOES
Rich, creamy sides that require only one pan to prepare. These cheesy dishes are a simple, savory answer to today's comfort-food trend.
Idahoan® Au Gratin Potatoes
Peeled, sliced 100% Idaho® potatoes in a savory, seasoned cheese sauce.
Allergens: soy, milk. Gluten free.
IDAHOAN® PREMIUM MASHED POTATOES
Gourmet potatoes with chef-inspired touches like buttery seasonings and bits of skin and lumps. These are signature potatoes at their best.
Idahoan Premium Buttery Golden Selects® Mashed Potatoes
A creamy blend of 100% Idaho® russet and golden potatoes, buttered and seasoned to perfection.
Allergens: soy, milk. Gluten free.
Save Big Money between now and the end of November 2013 on
Idahoan Mashed Potato Cups & Customer Appreciation Coupons!


Full of flavor and a fan favorite that spans both young and old alike. Versatile across amusement parks, stadiums, schools, daycares, and restaurants, this crowd-pleaser is an easy and accessible addition to your menu.

All meat franks are bursting with flavor and a quality consistency on which you can rely. The only question you need to answer is ketchup or mustard?

That's just one of the ways that a kosher dog is different. Hebrew National Beef Franks are also free of fillers, by-products, or artificial colors and flavors so you can be sure you're getting only the very best. For more on Hebrew National, visit their site at https://www.hebrewnational.com
Frank's RedHot: Often Imitated, Never Duplicated. Frank's RedHot® is the hot sauce that started the Buffalo wing craze in Buffalo, NY in 1964. It delivers the perfect blend of flavor and heat™ with versatility across all menu parts. With a wide range of flavor in our portfolio, Frank's RedHot® is the #1 hot sauce brand in America in both the back of house and consumer retail markets.
Cholula: Made in Mexico since its inception and is named after the oldest inhabited city in the country. The complex flavor comes from a family recipe that has been handed down through many generations, blending native arbol and pequin peppers with an array of regional spices. From our distinctive wooden cap, to the delicious sauce inside, every bottle of Cholula is a celebration of great food, flavor, and our Mexican roots.
OLD BAY: The iconic flavor of OLD BAY, now in a hot sauce! Tangy with just the right amount of heat and seasoned with OLD BAY's unique blend of 18 herbs and spices, it makes all kinds of food all kinds of awesome. Born in Baltimore over 75 years ago and known by seafood lovers, OLD BAY is finding exciting new applications by chefs nationwide.

Made with Nestlé Sweet Earth™ plant-based protein that delivers the taste and texture of ground beef. This new lasagna is made with creamy, low-fat ricotta, low-moisture part-skim mozzarella cheese, Asiago, Parmesan, and Romano cheeses. Crafted with our freshly made, hand-layered noodles, and savory, scratch-style tomato sauce this lasagna is sure to be a hit. No preservatives, artificial flavors, or artificial colors!
Waste reduction is a challenge facing the entire food and beverage industry, but it can be addressed with a combination of different initiatives and tactics. Read more. https://nestleprofessional.turtl.co/story/zero-waste-trend-report/page/2/1
At Nestlé Professional, our goal is to support our customers in the food service industry, helping to share insights and knowledge of the emerging trends, important issues, and best practices you need to Make More Possible. Learn more. https://www.nestleprofessional.us/sites/g/files/gfb131/f/media/planetpro_magazine_no_time_to_waste.pdf
Conscientious operators have embraced ethical sourcing, social responsibility, and green operations to increase sustainability in food service. See how. https://res.online.nestleprofessional.com/res/nestle-_mkt_prod1/777a4857dadb8873ea0b54e40e9c0f59.pdf
Now, consumers are facing 2021 with a renewed focus on foods as sources of health and well-being. From glazes to baked goods, cocktails to mocktails, consumers want foods and drinks that taste good and make them feel great. We can expect to see more menu claims that call out functional benefits, vitamins, immunity boosting and plant-based attributes in the coming year.Scroll our gallery to see the top trending flavors for summer 2021 and easy ideas to incorporate them into your menus.
Single-serve convenience for simple indulgence, packaged for easy, anytime enjoyment made with real cream cheese, real fruit, and natural flavors. No High Fructose Corn Syrup, No Colors from artificial sources, No Artificial Flavors. Kosher KVH-D
Introducing our NEW! Portion Control Dip Cups: Cattlemen's® Kansas City Classic, Frank's® RedHot® Buffalo Dipping Sauce, and French's® Honey Mustard Dipping Sauce.

All pre-sealed for increased safety and designed to save operators time and labor costs. The dip cups are the perfect enhancement for carryout and delivery orders. 1.5 oz dip cups are packed 96 per case.

The original Portion Control Packets are also available from the brands your patrons love and trust!
Be innovative. Be brave. Be the flavor your customers crave. Flavors that build loyalty and Excitement with heat-seeking customers using these adventurous and ethnic flavors on your menu. These new, ready-to-use Sauce Craft™ flavors ensure you have menu offerings with fast-growing and high demand flavors
• Universally known and versatile flavors that can be applied to ethnic and American dishes.
• Easily serve up the flavor combinations consumers seek
• Versatile and on-trend flavors
Program Highlights include:
$450 Starter Kit Included at no cost which includes all regulatory compliance information like SDS, Wallcharts, Spray Bottles, Spray Bottle Racks and Training Aids.
The system is Installed and Serviced by SSDC, and is Health Department Friendly.
The System is a closed Loop so that there is no free pouring or glugging of products.
Products are safe to be in a food service establishment.
On-going Training is provided by SSDC when needed.
For more information, contact your DSR.
The new Dixie Ultra® SmartStock® is a fully enclosed, touchless dispenser. The high capacity dispensers hold up the 390 utensils, and its one-at-a-time, automatic dispensing ensures the user only touches the cutlery they use. The innovation solution can improve hygiene, reduce waste, all while leaving your counter space looking clean and organized. Upgrade your image with a custom skin that showcases your brand message.
Frozen cinnamon twirls in an easy, freezer-to-oven format with no proofing and no thawing required. Made with biscuit-like dough, they bake to a flaky, golden brown with a moist, tender center with sweet, cinnamon filling and distinctive, scratch-like appearance. Offer traditional cinnamon roll taste without all the work of scratch.
Made with no artificial colors or flavors. That means natural goodness you'll be proud to serve. This classic is always a favorite. Made with the finest quality onions. Ellington Farms onion rings are delicious on their own or paired with a flight of sauces and dips.
Leverage a growing trend with 3 customer-favorite boneless wings from Tyson. Offer customers a great wing-eating experience and an easier dipping option. Add your bold flavors and customer demand skyrockets. Boneless wings are a top customer-preferred chicken appetizer. Put them on your menu today.
"Loaded Tots" is the fastest-growing appetizer across menus, with 4-Year Growth of +183% Source: Datassential MenuTrends, February 2021 46% of consumers look forward to signature cheese dishes at restaurants Source: Datassential Cheese and Dairy Keynote Report, May 2020 73% of operators purchase ready-to-use products featuring cheese Source: Datassential Cheese and Dairy Keynote Report, May 2020 Beer Cheese is trending with 4-Year Menu Growth of +114%! Source: Datassential FLAVOR, February 2020
Cookies
From chocolate chip to chocolate chunk to their oatmeal raisin, Otis Spunkmeyer cookies are loaded with quality ingredients like dark Swiss chocolate chunks, molasses, raisins, and none of the funky stuff.
Turkey Pastrami
With an ideal blend of spices and seasoning, JENNIE-O® Turkey Pastrami is an amazing ingredient that can give your burger, salad or sandwich a boost! It's 95% fat free, so you can feel free to pile it on to feed your hungry customers.
The National Pork Board's, (Des Moines, Iowa) report uncovers why consumers decide to eat the proteins they do and explores tactics foodservice operators can use to explore new flavors, dishes and menu formats. According to one Report "Consumer-driven insights are critical to our mission of increasing demand for pork. We want to spur innovation in collaboration with foodservice leaders and demonstrate that having more pork in more forms on more menus can increase consumer satisfaction and help drive operator profitability." says one board member. Source This article also mentions some good informantion about key consumer insights and the three primary drivers for consumer decisions. Continue reading
Choose Compart Pork Ribeye for your on point and on trend protein.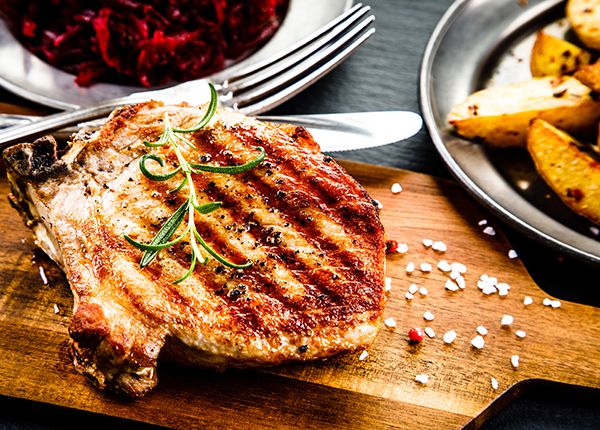 Increasing Demand for Convenience Food and Snacking Driving the Growth
Demand for biscuits is increasing due to the innovative packaging, new flavors, shapes, technologies. The major factors driving the growth of the biscuits market are the increasing preference for convenience and snacking. Expanding demand for healthy snacks and increase in per capita consumption in developing countries are also driving the global biscuits market. Full article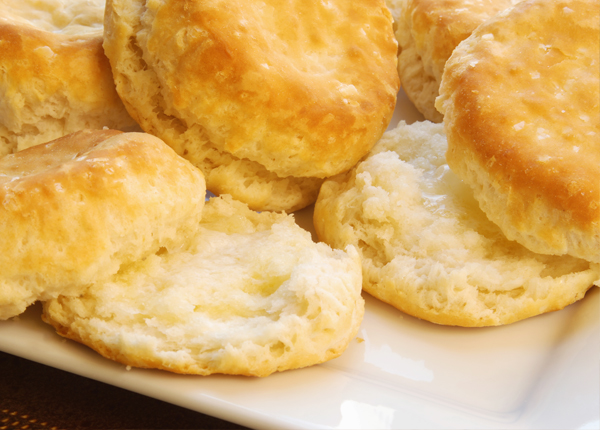 Another source says, before the end of 2025, the biscuit market is expected to reach a size of 109 billion 960 million dollars. According to the report, the global biscuit market is expected to achieve a strong annual compound growth rate of 4.7 percent on average, between 2017 and 2025. Source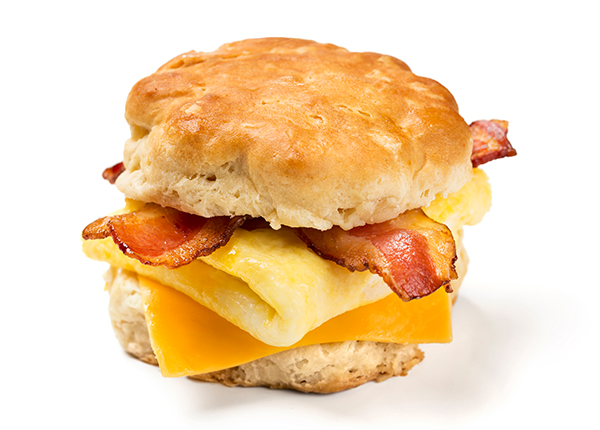 Ellington Farms Southern Style Biscuit dough is the brand everyboby loves. Tall and fluffy biscuits, simple, just bake and serve.