WINN Meat Gourmet Burgers
WINN Meat custom crafted burgers offer chefs and restaurant owners the next generation of gourmet burgers. Instead of adding spices to create the flavor profile you're looking for, we use the actual raw materials to generate superior taste and texture.
Serve The Taste Customers' Are Wanting....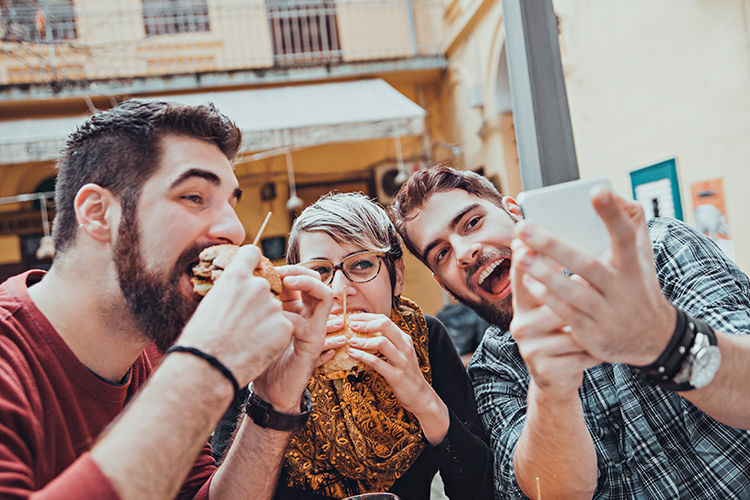 Our raw materials start with fresh never frozen USA Midwest Corn Fed Angus Chucks. No cow or bull meat allowed. We then mix our ground chuck with raw materials such as corned beef brisket, pastrami and White Cheddar Infused IPA Beer.
No matter what flavor you're serving, bacon/pork, corned beef, pastrami or brisket, We Guarantee WINN Gourmet Burgers Are A Taste Your Customers' Crave.
Not all items are stocked in all locations.
Contact your Ben E. Keith Sales Representative and order yours today!
Distributed by
| | |
| --- | --- |
| Amarillo | 806.376.6257 |
| Dallas/Fort Worth | 817.759.6000 |
| Gulf Coast | 832.652.5888 |
| Mid-South | 501.978.5000 |
| New Mexico | 505.843.7766 |
| Oklahoma | 405.753.7600 |
| San Antonio | 210.661.7997 |
WINN Meat Gourmet Burgers Products
| | | |
| --- | --- | --- |
| Patties | | |
| Beef Patty Bacon/Pork Blend | 128376 | 24/6 OZ |
| Beef Patty Corned Beef Blend | 128377 | 24/6 OZ |
| Beef Patty Pastrami Blend | 128381 | 24/6 OZ |
| Beef Patty Smoked Brisket Blend | 128382 | 24/6 OZ |
| Beef Patty Craft Blend Andouille - Cajun | 128378 | 24/6 OZ |
| Beef Patty Craft Blend Bison | 128379 | 24/6 OZ |
| Beef Patty Craft Blend IPA Beer & White Cheddar | 128380 | 24/6 OZ |
| Beef Patty Craft Blend Short Rib | 128494 | 24/6 OZ |
| Sliders | | |
| Beef Slider Bacon Belly 2 Oz | 128383 | 64/2 OZ |
| Beef Slider Reuben 2 Oz | 128384 | 64/2 OZ |
| Beef Slider Cajun Andouille | 128385 | 64/2 OZ |
| Beef Slider Bison 2 Oz | 128386 | 64/2 OZ |
| Beef Slider Chuck / White Cheddar Blend | 128387 | 64/2 OZ |
| Pastrami Slider 2 Oz | 128388 | 64/2 OZ |
| Beef Slider Smoked Brisket Chuck | 128389 | 64/2 OZ |
| Beef Slider Short Rib 2 Oz | 128495 | 64/2 OZ |
| Ground Blends | | |
| Beef Blend Bacon Belly | 128390 | 2/5 LB |
| Beef Blend Reuben | 128391 | 2/5 LB |
| Beef Blend Cajun Andouille | 128392 | 2/5 LB |
| Bison Beef Blend | 128393 | 2/5 LB |
| Beef Blend Chuck Ipa White Cheddar | 128394 | 2/5 LB |
| Pastrami Blend | 128395 | 2/5 LB |
| Beef Blend Smoked Brisket Chuck | 128396 | 2/5 LB |
| Beef Blend Short Rib | 128397 | 2/5 LB |