GRAN SABOR ESPECIAL FAJITA MEAT
Crafted to Meet the Unique Demands of Latin American Cuisine!
Gran Sabor Especial Fajita Meat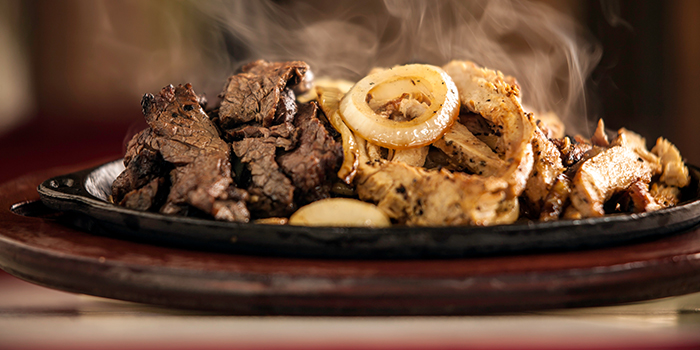 Gran Sabor Especial is the traditional, authentic, robust flavors that are fully seasoned and ready to cook. With seasonings of garlic, onion, and mild chipotle peppers. This flavor profile is complete. Just cook and serve for an excellent presentation.
Gran Sabor Especial is one of a many in a great line of Gran Sabor products. Ask your Ben E. Keith Sales Representative for more information on all Gran Sabor items!
Only Sold at Ben E. Keith Foods!
**Not all item numbers are stocked in all locations.
Distributed by
| | |
| --- | --- |
| Amarillo | 806.376.6257 |
| Dallas/Fort Worth | 817.759.6000 |
| Gulf Coast | 832.652.5888 |
| Mid-South | 501.978.5000 |
| New Mexico | 505.843.7766 |
| Oklahoma | 405.753.7600 |
| San Antonio | 210.661.7997 |
GRAN SABOR ESPECIAL FAJITA MEAT Products
| | | |
| --- | --- | --- |
| Gran Sabor Beef For Fajita Especial | 509086 | 2/5 LB |