Ben E. Keith
The VISION
The evolution of Ben E. Keith Company has occurred through visionary management. No one knew our humble beginnings in 1906 as a produce company would lead to one of the nation's largest broad line food service and beverage distributors. In 1906, Ben E. Keith was known as Harkrider-Morrison Company and was a wholesaler of groceries and sundries. Within a few years of its founding, Ben E. Keith's knowledge of routing, operations, and sales pulled him into a leadership role, and, by 1931, the company was renamed after him.
While Keith accomplished many remarkable achievements, none are more valuable to the Beverage Division as his decision to venture into the selling of ice cream syrups to offset the summer loss of sales of vegetables and fruits. In 1928, Keith visited St. Louis and met with Adolphus Busch, whose brewery was making syrups, baker's yeast and other products since it could not brew beer during Prohibition. When Prohibition ended, Ben E. Keith Company became a wholesaler of Anheuser Busch beers. Mr. Keith's assistant was also instrumental in creating the "Fresh From Keith's" slogan. This slogan helped market and advertise the fresh fruits and vegetables sold by the company and the slogan is still used to this day. But Ben E. Keith will always stand out in his employees' eyes for establishing the Company's pension and profit-sharing plan. This was one of the first companies to establish an employee relations program in the 1940's.
Then enters Gaston Hallam, the father of Robert and Howard, our current owners. Gaston began his career with the company in 1924 and later became a major stockholder, president and chairman. He was witness to the evolution of refrigerated, package trucks, the advent of frozen foods, which had been available on an institutional basis long before they came to the consumer market after World War II, and the creation of the first electronic fork lift. Gaston was also a player in the formation of the WBDT (wholesale beer distributor of Texas), this organization helped create the current standards for beverage regulation. When Gaston decided to step down from his Chairman position in 1979, he announced his son Robert as his successor.
It was under the leadership of Robert that many things began to change. Under Robert, the food division went from being a produce distributor to one of the largest full-service institutional distributors in the country. Ben E. Keith Foods reached over $100 million in sales. The Beverage Division achieved a milestone in December of 1982 when it was the second distributor in the country to sell a million barrels of beer in one calendar year. Both Food and Beverage continued to grow over the next several decades but the next large milestone for Food did not come until 2004, when the company reached over $1 billion in sales. Beverage experienced a similar milestone in 2007.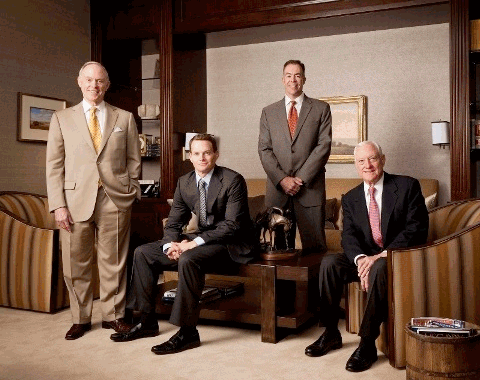 It was in that year that Ben E. Keith began distributing products outside the Anheuser-Busch portfolio. In 2008, the company purchased C.R. Goodman Company and picked up 60 import and craft brands. Later that same year the company acquired Authentic Distributing and added another 30 brewery partners. Again, in 2009, Ben E. Keith acquired 60 additional brands from Glazers Distributing. These three purchases brought the company to the forefront of the beverage industry and gave them the ability to sell many brands statewide.
Although the company has received many awards over the past century, the best award achieved has been the milestone of reaching 100 years in business. Successfully partnering with suppliers and employees to service wonderful customers and helping their business to grow and succeed. It is the continued vision of our leaders throughout the years that has made Ben E. Keith Company a success.